About Us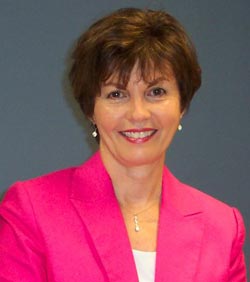 "When I founded McCormick Travel in 1999 I was working as an Outside Agent for a large host agency. I wanted to have an office where I could interact with my employees, suppliers and most of all my clients. I wanted to share in their excitement in planning their trip, their anticipation once they booked it and their enjoyment of telling everyone about it when they returned. So I bought a Carlson Wagonlit franchise, rented some office space and hired a manager. The rest is history.
When my husband Bob retired from his career as a sales and marketing executive he joined us to oversee our marketing and accounting.
McCormick Travel is a member of the Signature Travel Network, a luxury travel consortium that affords us the opportunity to give our clients significant perks. We can offer shipboard credits, extra amenities and complimentary private shore excursions along with substantial savings on luxurious cruises, tours and hotels worldwide.
Our philosophy was simple; treat our customers in such a way that they would not hesitate to recommend us to their friends. Over the years our mission statement has remained the same (see below). We believe we accomplish that mission daily by doing whatever it takes to make your travel experience a most rewarding and memorable event. So if you want to feel comfortable that the service you're getting is in your best interests email, give us a call or come by one of our offices and say hi."
We specialize in Ocean and River Cruises, Family Vacations, Reunions and Multi-Generational Travel, Luxury Travel and Wedding and Honeymoon Travel. We have strong alliances with Princess, Royal Caribbean Cruise Line, Holland America Cruise Line, Regent Seven Seas Cruises, Disney Cruise Line, Viking Cruises, AMA River Cruises, Insight Vacations, Delta Vacations and Tauck Vacations and River Cruises. We are destination experts for Hawaii, the Caribbean, Mexico, Alaska and Europe including Italy, Ireland and Great Britain.
Bea McCormick
Mission Statement
Our mission at McCormick Travel is to satisfy each and every one of your travel needs in such an exemplary manner that you would not hesitate to recommend us to another.
And how do we go about accomplishing this mission?
Our staff averages nearly 25 years experience in the travel industry. Their training, travel and experience qualify them as experts in their field. They also have a real desire to assist you in selecting that perfect trip.
We strive to provide you with as much assistance that is conveniently possible. Not only can you access a tremendous amount of information on this website, but you can receive personal assistance via email or the telephone. Our offices are conveniently located throughout Georgia in Snellville, Kennesaw, Athens and Centerville giving you the opportunity to sit down with one of our Travel Consultants for some face-to-face personal service.
As a member of the prestigious Signature Travel Network we have access to many exclusive amenities and specials adding extra value to your travel selection.
Although we are a full service travel agency, we also have many specialties including cruises, tours, group travel, family travel, honeymoons and many destinations.
By utilizing technology and continued training our Travel Counselors stay current of all that is new and changing in travel.
Most important of all we have a passion to see that your dream trip becomes a wonderful memory. And we will do what ever it takes to make that possible.