Business Travel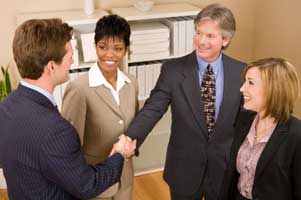 With the presence of large mega agencies and the advent of the internet, it has become increasingly easier to purchase airline tickets and even hotel rooms and car rentals. What has become more difficult to receive is professional and personalized service.
McCormick Travel understands how the economy and the marketplace can challenge an organization's performance as well as its bottom line. That's why we believe in a team approach. As a member of your team it would be our mission to satisfy your travel needs in the most efficient and effective way, maximizing service while minimizing costs.
McCormick Travel is large enough to have access to all the important resources in the industry yet small enough to acquire what might be needed for a specific client. We customize our service.
Our travel counselors average 20 years of experience, which is three times the industry average. Their expertise, knowledge and personal involvement insures you will receive the absolute best in customer service.
Our corporate services include:
Travel Policy Customization
Travel Management Reports
Unused & Non-Refundable Ticket Tracking
Preferred Hotel & Car Negotiation
Handling of Complex Itineraries and Fares
24/7 Hour Assistance Available
Click Here For More Details